Paramount Granite will be closed on Saturday and Monday to celebrate Labor Day.  Have a safe and fun weekend!

Posted in Uncategorized on September 2nd, 2016 by Leah | | 0 Comments
Fall may be just around the corner, and I don't know about you, but I'm not quite ready to let go of summer.  I found this recipe on Pinterest that allows me to still enjoy all things summer but be festive this Labor Day weekend.  Whether you're with family or friends, we hope you all have a fantastic Labor Day.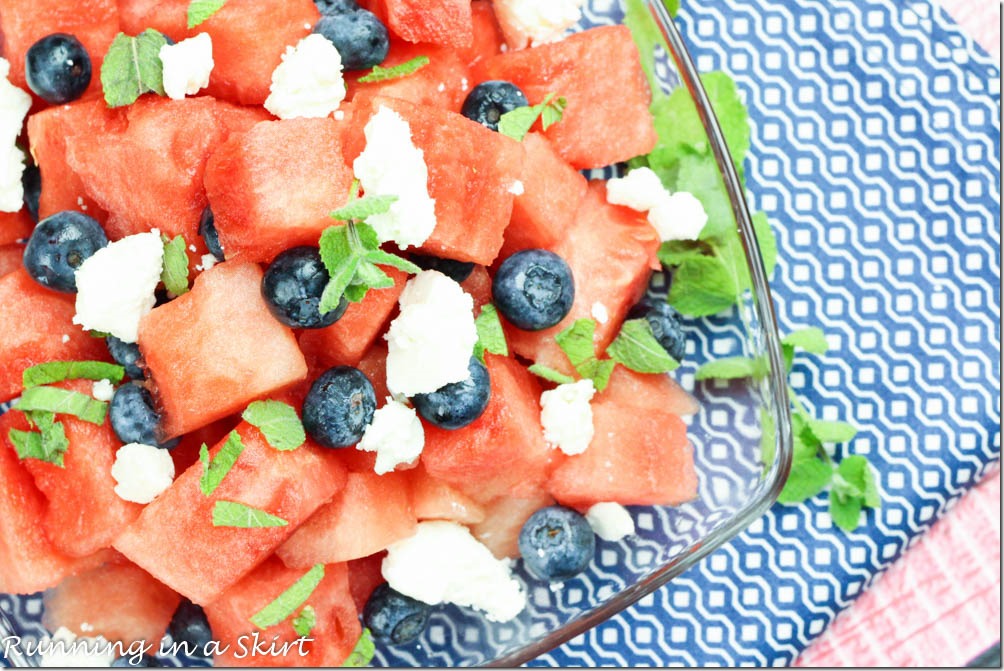 ½ seedless watermelon, cubed (about 8-10 cups)
1 cup blueberries
¼ cup crumbled feta (I used reduced fat)
4 teaspoons mint leaves, chopped
Dressing:
1 small lemon or lime, juiced
2 teaspoons olive oil
2 teaspoons honey
¼ teaspoon sea salt
Instructions
Combine the fruit, mint and cheese in a bowl.
Whisk dressing together and lightly toss the salad.
Serve immediately.

Posted in Uncategorized on September 1st, 2016 by Leah | | 0 Comments